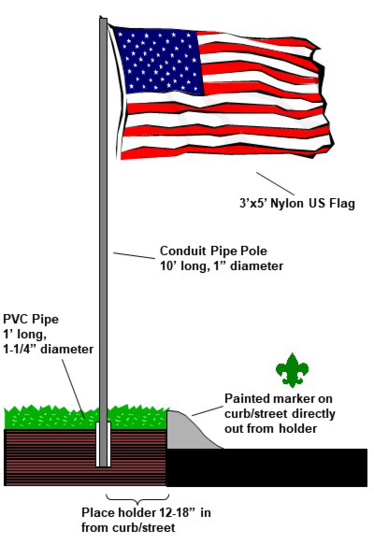 **It is your responsibility to ensure this is permitted in your neighborhood and to identify any utility supply lines, sprinkler systems, or pet containment systems which must be avoided during installation.**
Installation location should be 12-18" from the curb/street near the center of your lawn.
We will install flagpole sleeve made from a one foot section of PVC pipe in your yard 18 inches from the curb/street. This pipe will be installed low enough not to interfere with regular lawn mowing.
We will work with the Ohio Utilities Protection Service (OUPS) to ensure all utilities are properly identified before digging.
In the event of severe weather, the flags will be posted/retired at an alternate time.